Over the past 25 years, we have developed a comprehensive child centred model for community development – AdaraRemote.
Centring on education, AdaraRemote ensures that all children in our communities of operation, especially girls, have access to quality education from early learning to tertiary level. It is underpinned by three foundations: strengthening child protection, building community resilience to disasters and climate change, and ensuring people can enjoy good health. We believe that these foundations – together with strong education programmes – can support communities to truly thrive.
Education is at the centre of AdaraRemote because of its power to transform the lives of children, women and their communities. We have learnt this from our work with many schools in Nepal over the years, but particularly from the Yalbang School.
Centre of excellence
Yalbang School
The Yalbang School was our first ever project. Together with our partner, the Himalayan Children Society, we built the school and an accompanying hostel for children in surrounding villages. Today, Yalbang is a Centre of Excellence in remote education. In 2017, it was recognised by the Nepal government as a top five school in the entire country and the best school in remote Nepal.
Through this experience, we have identified six core components that we believe are essential to the development and maintenance of a model school: strengthening the system, enhancing learning outcomes, providing essential resources for education, creative a child-friendly school environment, improving child health, and ensuring child protection and participation.
Our AdaraRemote education projects now span 15 schools across the remote Humla and Ghyangfedi regions of Nepal, where we have taken the learnings and best practice from Yalbang and adapted the model to the unique needs of each community.
Scaling our impact
Over the coming years, we will expand AdaraRemote into three additional villages in Humla: Syada, Santa and Yangu. These villages include two schools. By leveraging the power of AdaraRemote, we will transform countless lives with the power of education and holistic community development.
We will develop and disseminate an AdaraRemote education package containing helpful resources, implementation guides, monitoring tools and other products. We will share this through the Adara Knowledge Centre, academic publishing and global education forums. In addition, we will share our work with the Yalbang School by hosting one 'open week' a year, where governments, educators and other civil society organisations can visit the school.
This will support other non-profits and organisations to learn from and implement our model, allowing us to significantly expand our reach.
AdaraRemote foundations
We believe that together, these foundations can support communities to truly thrive
Education
Through our work with Yalbang School in Humla, Nepal – which is recognised as a Centre of Excellence – we have developed a comprehensive remote education model. It includes strengthening the education system, enhancing learning outcomes, providing essential resources for education, creating a child-friendly school environment, improving child health, and ensuring child protection and participation. We implement this model across 16 schools in Nepal.
Health
We ensure communities in our target areas have access to year-round healthcare. As part of this work, we strengthen the health system; ensure access to quality healthcare; improve water, sanitation and hygiene; and enhance access to maternal, newborn and child health services. We do this by supporting and improving local government health posts and birthing centres, and investing in community health outreach and education.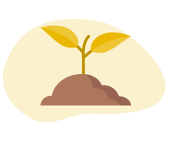 Resilient communities
With climate change causing increasingly dangerous weather conditions, community resilience and disaster relief are growing areas of our work. Through infrastructure and agriculture projects, we ensure communities are prepared for, and able to respond to, natural and human-made disasters. We also improve food security and nutrition outcomes by improving agriculture skills, knowledge and technology so that people have increased access to nutritious food.
Child protection
We ensure children in our programmes are safe and able to thrive. We achieve this by strengthening child protection systems through influencing local and national policy; knowledge sharing; developing responsive reporting systems; enhancing child participation in education; and raising community awareness about the dangers of child trafficking and child marriage. By improving quality of education and helping to keep children – especially girls – in school, we aim to eliminate child trafficking and child marriage in our areas of operation.
Join us
…to bring quality health and education services to people living in some of the world's remotest places.
add stories of impact to your inbox